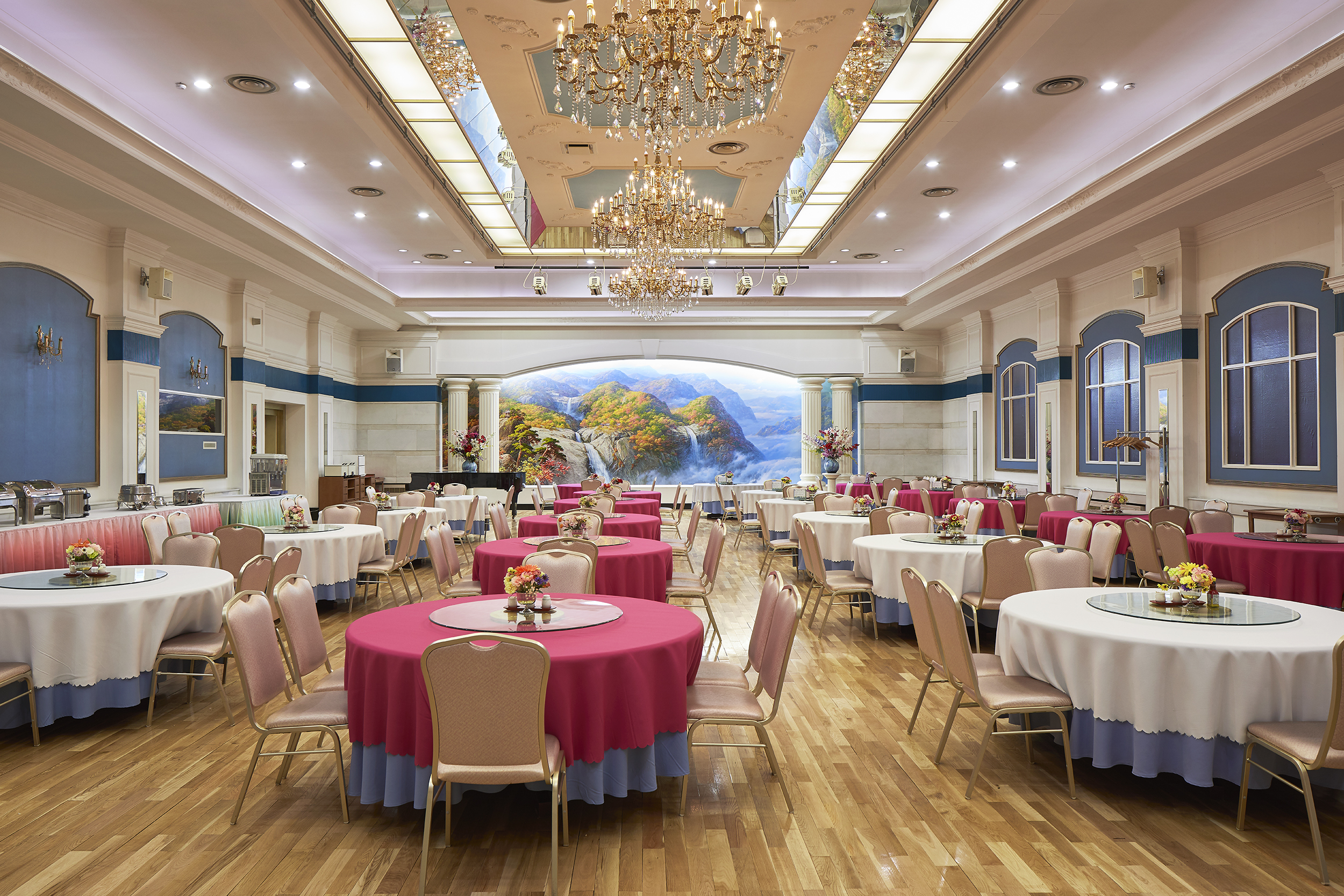 Pothonggang Hotel Dining Hall

Opened in 1972 (renovated 1998)
9 Floors 160 Rooms

The Pothonggang Hotel takes its name from the Pothong River on which it sits. A favourite of Japanese visitors, the lobby and teashop offer WiFi connection for 10 RMB / 10 minutes – a rare service in the DPRK. Many guests visit the Pothonggang to purchase a Koryolink SIM card that can gain access Pyongyang's 3G network for €250.