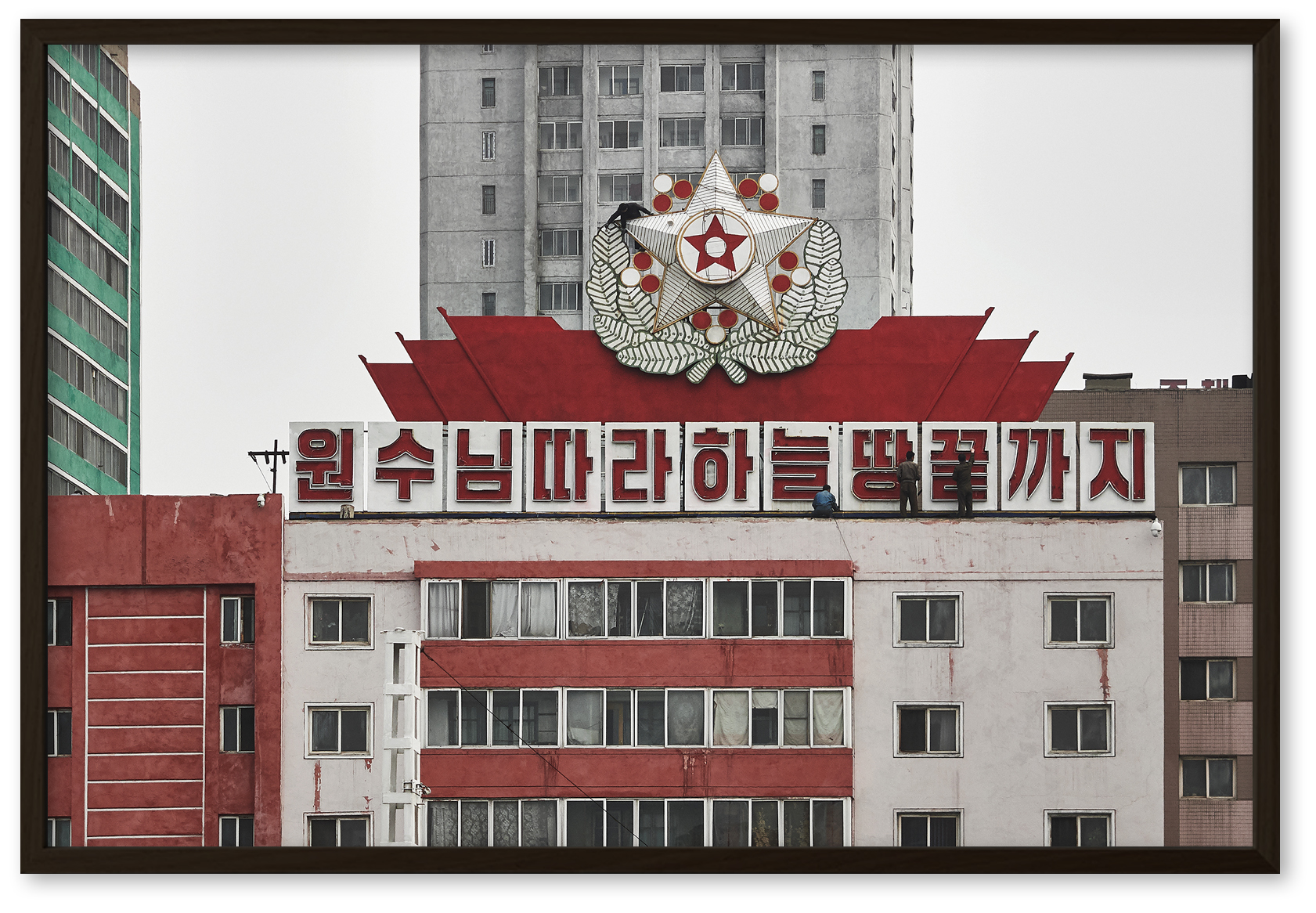 Workers (everyone has a job)
While on tour one of our guides commented that eveyone has a job in Pyongyang. This image personifies that statement perfectly for me, and is probably my favourite image taken while I was there.
The framed version of this black, but is also availabe in natural, just leave a comment with your purchase.